Contact us - To buy wholesale herbs and spices online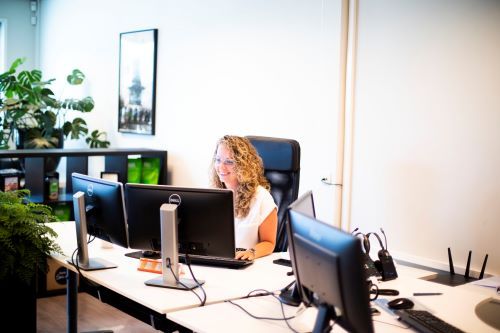 Contact
Natural Spices is not afraid of difficult questions. Our Customer Service Department is ready to support you quickly and adequately during extended business hours. Furthermore, our employees have expert knowledge of all the products we sell.
You can reach us via email, telephone, regular mail and fax.
Contact information
Natural Spices BV.
Rendementsweg 3b
3641 SK Mijdrecht
The Netherlands
Telephone:+31 297 254 109
Fax: 0297 254 265
[email protected]
Other information
| | |
| --- | --- |
| Business registration number (CoC) | KVK Midden-Nederland (CoC Central Netherlands) 36052139 |
| VAT number | NL823792079B01 |
| IBAN | NL27INGB0006653443 |
| BIC | INGBNL2A |
Via telephone
Natural Spices has its own Customer Service Department who will gladly deal with any queries you may have. It is often the case that employees of various specialised departments can give an immediate answer to your question. You can speak to someone
almost instantly
during our business hours. The telephone number of Customer Service is:
+31 297 254 109
.
Via regular mail
Do you prefer to correspond via regular mail? That is also possible! Natural Spices will respond to your letter as soon as possible. On average, you can expect a comprehensive reply from us within three working days. Please address your letter to:
Natural Spices BV.
Rendementsweg 3b
3641 SK Mijdrecht
The Netherlands
Newsletter
Never again miss out on appealing discount offers and the latest product news. Register now for the Natural Spices newsletter and stay up-to-date. You can register on the
Home page
at the bottom right of the page.
Business hours
Customer Service
You can reach our Customer Service Department via
telephone
and
email
during the following business hours:
Business hours Customer Service
Monday
8:00am to 4:30pm
Tuesday
8:00am to 4:30pm
Wednesday
8:00am to 4:30pm
Thursday
8:00am to 4:30pm
Friday
8:00am to 4:00pm
Closed on
Saturdays
Closed on
Sundays
Location and route description
Locatie Mijdrecht
Natural Spices B.V.
Rendementsweg 3b
3641 SK Mijdrecht
The NetherlandsPICK UP IS
NOT
POSSIBLE
Route description